At the SAJ, amazing ideas turn into successful magazines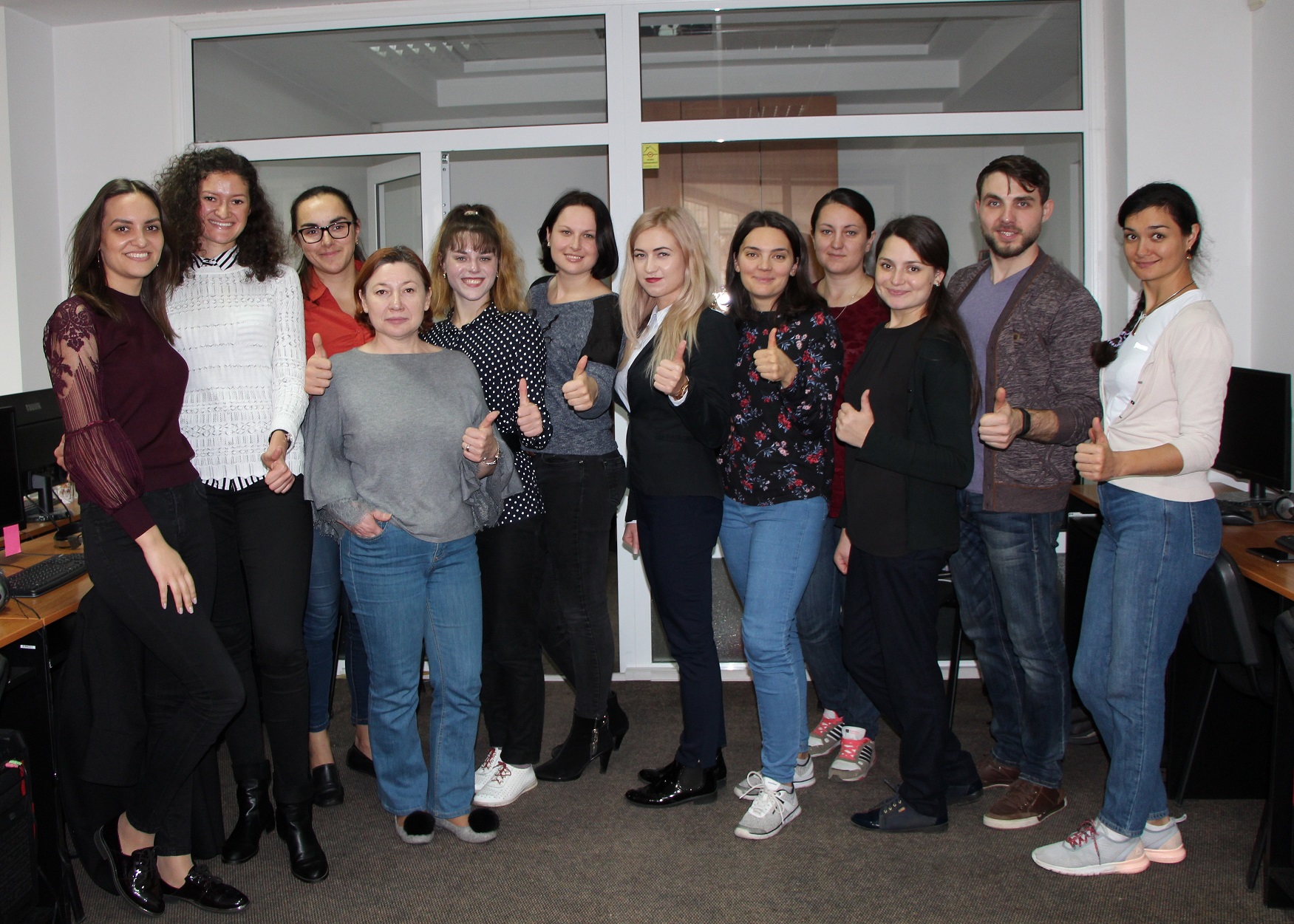 What is a magazine and what should it contain? How is it structured and what is the difference between a magazine and other periodicals? What is a journalistic brand and how does it reach the hearts of readers? There are questions to which the SAJ students tried to find the answer at the course of Magazine Journalism. The instructor who initiated them in the world of magazines was the communication expert Ludmila Andronic.
The course is held for the third consecutive year at the SAJ. Thus, the third promotion of future journalists discover the secrets behind a magazine cover – whether it is a business, art, or culture magazine. During three days, the students got acquainted with the characteristics of magazines, learned about their history, about the importance of balancing content, headings, images and advertising, as well as the elements that make attractive such a media product. As the instructor says, "the magazine is not a simple, easy-to-use press, but requires a lot of effort."
The key moment of the course was, as is customary at the SAJ, the practical work. The students worked on making their own magazine – from concept, target public, name, cover, number of pages, to layout and printing. To realize this, they formed a true editorial board and felt on their own skin what means to work on a serious media product and how essential it is to communicate, but also the responsibility of each member of the team. The final project was entitled "Next". The texts were skillfully accompanied by images, and the pages – garnished with advertising, which is indispensable for a magazine.
The future journalists have greatly appreciated the teamwork, the creative spirit and the possibility to make decisions as editor-in-chief, marketing director, author of articles, etc.
At the end of the course, Ludmila Andronic congratulated the students for this success and noted their dedication and enthusiasm for working on the first magazine in their life. At the same time, the trainer encouraged them to continue with the confidence they started this autumn at the SAJ, and never give up the dreams they crossed the door of the school, because here it is the place where ideas that can be transformed into magazines and business.
On Monday, we start a series of courses devoted to Radio Journalism.