TV Journalism: about People around Us and their Problems, through Video Stories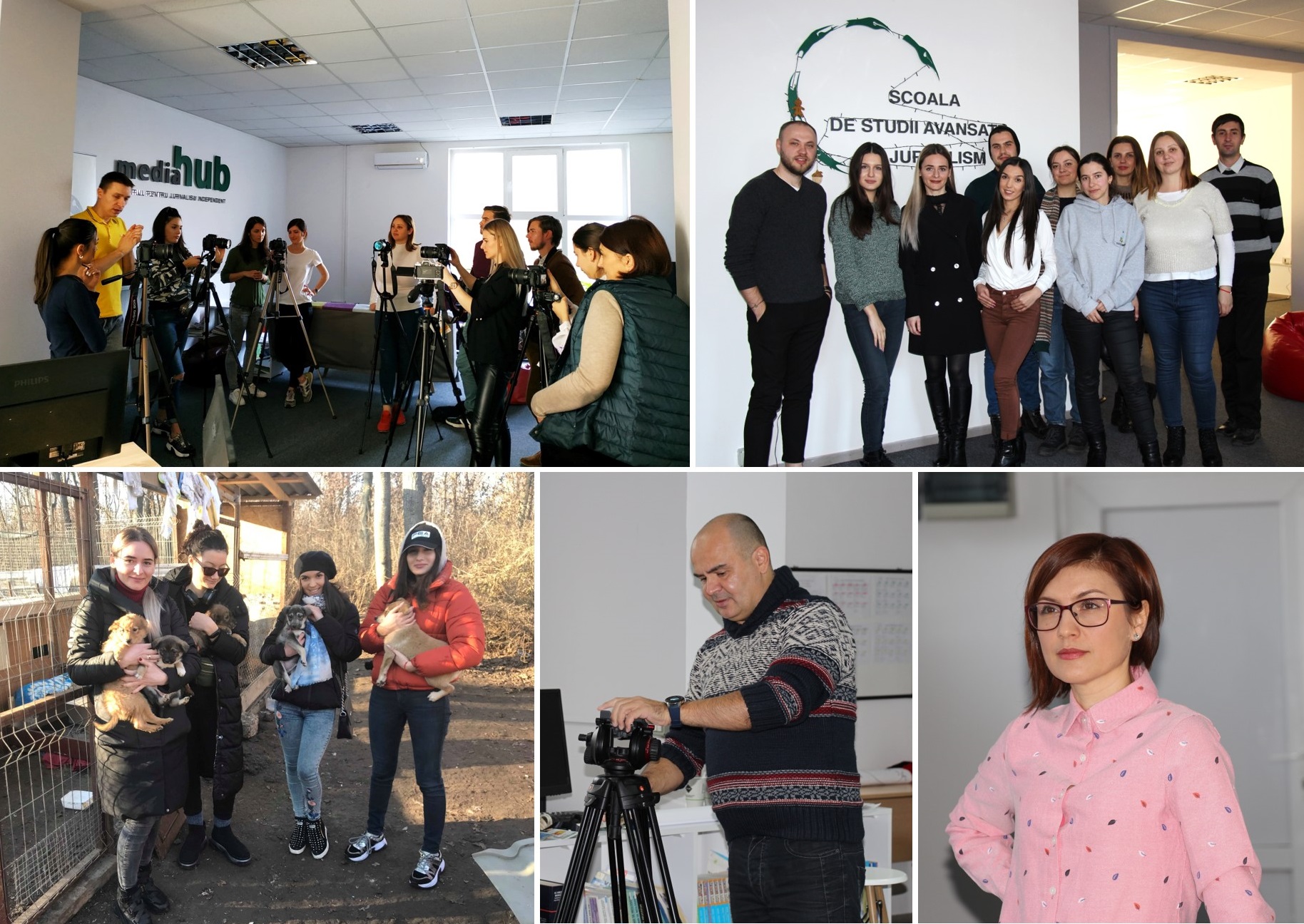 From cameraman to field reporter, from 30 seconds stand-up to few minutes video clips – these are just some elements of the spectrum that, for the CSAJ students, opened with the help of one of the most complex courses – TV Journalism. Within a few modules, the students learned how to better handle the camera, how to edit a video, how to make a TV news story, and finally, how to create a story in images. This time too, the course was focused on practical exercises, on fieldwork as well as on the ability to work in a team. The students were trained by the best local TV professionals: Dorin Scobioală, Vitalie Gutu, Denis Rusu and Eugenia Creţu.
The course was structured on three modules. The first trainer who initiated the CSAJ students in TV Journalism was Dorin Scobioală, director of "Cat Studio" Production Company and correspondent in the Republic of Moldova for Reuters TV and Antena 3. He explained to students what are intro, beta, synchronous, vox, stand-up, voice over and other TV reporter-specific key concepts. He also told them how the reporter and his/her interviewee should stay during filming, and how to get a good ambient sound. To test all these things in practice, the students were armed with tripods, video cameras, microphones and went on the field. The second instructor, the producer Denis Rusu came to help them. He taught them how to set up a camera and how to work with video editing programs, explained how to make a fitting or a bruiser, how to shoot a panorama or detail – essential elements in the day-to-day work of a TV journalist.
TV Newsroom was the most challenging and complex module. During some days, trained by Vitalie Gutu, TVR journalist and manager of Moldova9.com, the students worked as editors, feeling on their own skin what it means to be a TV reporter.
The last module, entitled Video storytelling, was delivered by the journalist Eugenia Cretu, reporter of "Pure and Simple" TV Project at Radio Free Europe. Eugenia helped the students discover and learn the art of telling stories through video. "The most important thing, said the instructor, is that the messages reach the hearts of those who look at them". For this, they have together sought out characters and new destinies, which they have transformed into video stories.
TV journalism was the course that ended the first semester of studies at the CSAJ.