Ethics and Diversity in Mass Media, a challenge that makes the journalists responsible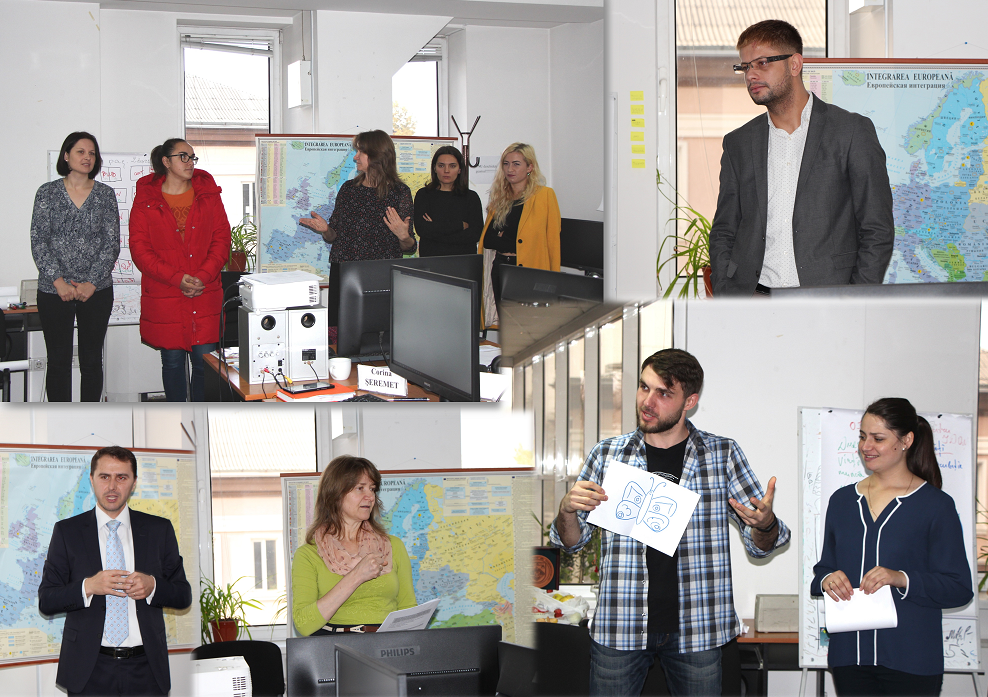 Deontological codes: what they contain, who adopts them, who respects them, who imposes them? The Guard Dog the press; truth, misinformation, manipulation, fake news; private life vs. public interest; diversity and stereotypes; journalistic ethics and new technologies; confidentiality and protection of sources – these and other topics were discussed during the course "Ethics and Diversity in Mass Media", held at the SAJ by Nadine Gogu, executive director of the Independent Journalism Center.
The course aims to familiarize the students with imminent ethical challenges in journalistic work and emphasizes the development of critical and analytical thinking. In order to solve the dilemmas of diversity and deontology, the future journalists consulted and analyzed the Journalists' Code of Ethics. Then, organized in discussion groups, they realized case studies, analyzed video and written articles, trying to identify cases of violation of journalistic ethics found in local media.
In Nadine Gogu's opinion, this course has been a real challenge for many students. "We didn't discuss only ethical and deontological principles, but we tried to be the victims of the lack of professionalism of journalists, we simulated various situations, analyzing cases of conflicts of interest, we provoked contradictory discussions", said the instructor.
At the same time, the CJI's executive director notes the increased interest of the SAJ's students towards ethical and professional rules and standards. "This is understandable, given the growing number of media education programs made by the civil society. People have started to think critically and this is a good sign, especially for the press. The critical thinking on behalf of media consumers should stimulate their colleagues to become better and more professional", concluded Nadine Gogu.
In addition, because in the journalistic training there is much discussion about diversity, the students had the opportunity to enter into dialogue with Dumitru Russu, program coordinator at the Institute for Human Rights. The guest spoke to our students about the hate speech, freedom of expression, offensive words and expressions against people with disabilities, minorities and disadvantaged groups, about honesty and (non)discrimination, etc.
The behavior of a journalist is not only related to ethics and deontology, but also to morality and law. Thus, the module devoted to the media legal aspects ended with a course on copyright. The lawyer Ion Ţiganas was the one who explained to the students the importance of respecting the author's right in journalistic work.
At present, the Magazine Journalism course is held at the SAJ.