About NATO, values and... scarecrows, in a Discussion Club at the SAJ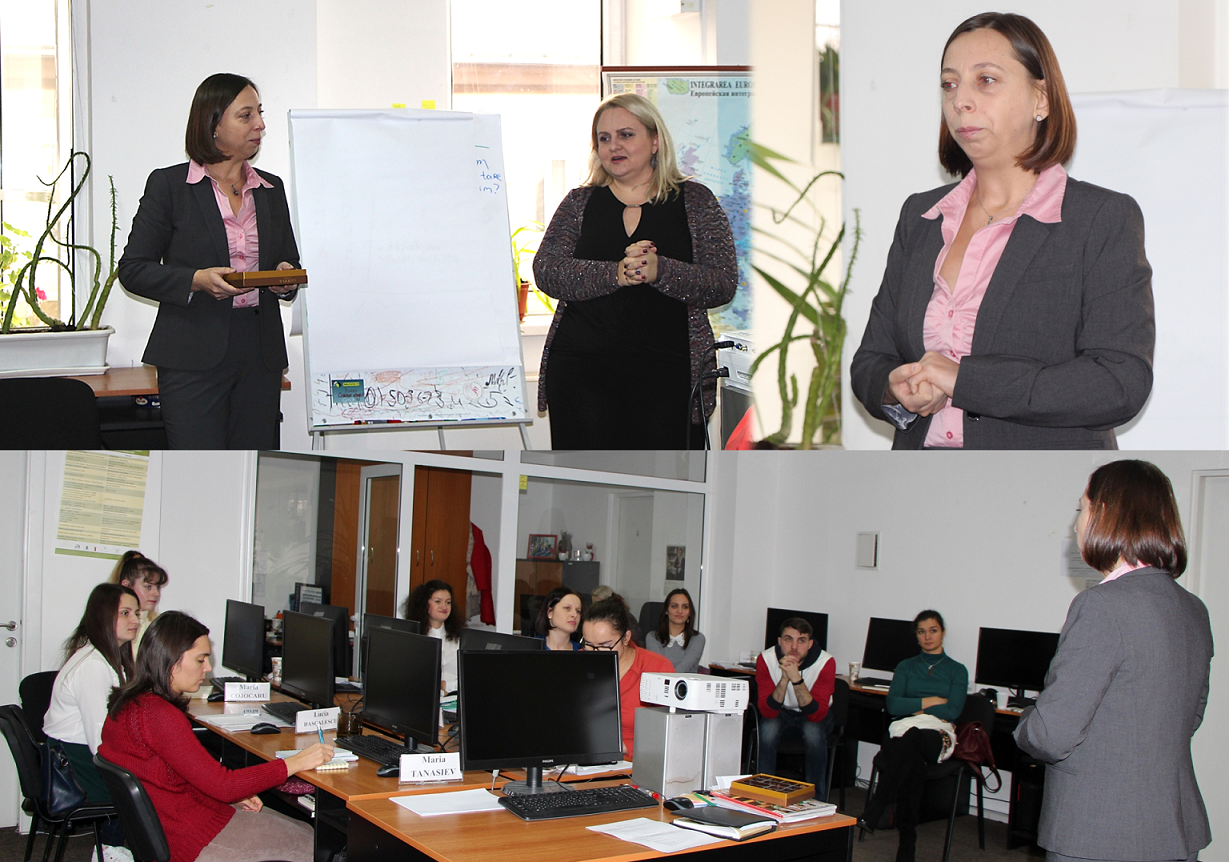 What is the strategic concept and the major goals of the North Atlantic Treaty Organization (NATO)? What are the values promoted by this political and military structure? How are the relations between the Republic of Moldova and NATO seen from the outside? There are some of the topics debated at the first Discussion Club organized this year at the SAJ, whose guest was Alina Coca, from the NATO Press Office headquartered in Brussels.
The event is part of a series of actions aimed at combating the misinformation to which Moldovan citizens are subjected, including the misinformation about the activity of the North Atlantic Alliance, but also because the role of journalists is seen as extremely important in this context. To begin with, the students were familiar with NATO's essential purpose, which is to guarantee the freedom and security of all its members through political and military means, in accordance with the North Atlantic Treaty and the principles of the Charter of the United Nations. The future journalists learned how to make decisions within the Alliance and discussed about the values shared by the 29 NATO members from Europe and North America. In particular, it was about guaranteeing security in post-conflict areas, promoting dialogue and cooperation, strengthening the rule of law, maintaining peace, and so on.
The discussions continued with information on the direct and indirect benefits of cooperation with NATO, whether the countries are members of the Alliance or whether, as in the case of the Republic of Moldova, they are neutral states. Thus, Alina Coca mentioned the importance of the partnership between the Republic of Moldova and NATO for the country's development on the path of stability, democracy and prosperity.
At the end of the discussion club, the SAJ students analyzed various aspects related to personal and professional integrity of the armed forces of a country and discussed NATO's Code of Conduct and anti-corruption efforts in the ongoing peacekeeping missions. After several questions and answers, Alina Coca came up with some useful tips for future journalists, urging them to show verticality, courage, a neutral position over the topics and people they are addressing in their work.