SAJ students, active participants in the first GEN event that connects the media and the entrepreneurial sector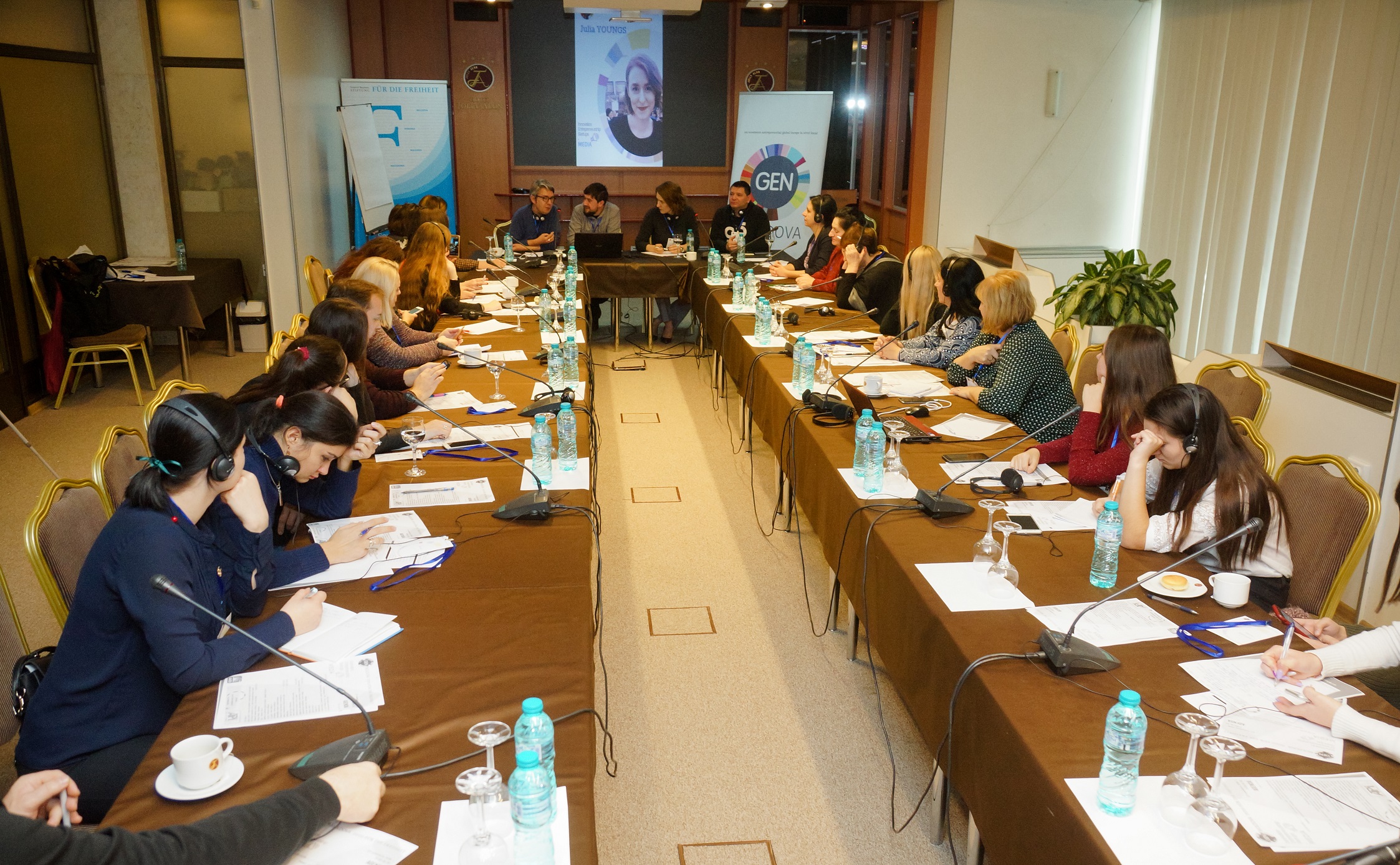 Consolidation of the links between media and entrepreneurs, role of the media in promoting the economic development, dissemination of successful stories, strategies for selling media products in the era of digitization, stimulating the creativity and the innovation – these and other topics have been discussed in an unprecedented event, organized for the first time in Chisinau by GEN Moldova in partnership with the School of Advanced Journalism.
Innovation, Entrepreneurship, Startups in Media was the generic of the meeting, attended by more than 30 people – journalists, editors, representatives of local and international media organizations, students from the SAJ. The purpose of the event was to intensify the collaboration between the media and the entrepreneurs, to make more efficient the communication between the these domains, to exchange experience in digital innovation and entrepreneurial journalism in the European space, to generate ideas for the creation of sustainable business models in order to create attractive media content. "Together we want to discover how to model businesses in media so they can become sustainable, how we set up our viable partnerships and collaborations, for the economic independence of the media sources", said Olesea Fortuna, President of Global Entrepreneurship Network (GEN) Moldova.
The participants benefited from the expertise of the international speakers from USA (Julia Youngs, Creative Startups), Finland (Jan Ameri, ArcticStartup), Czech Republic (Filip Noubel, Prague Civil Society Center) and professionals from the Republic of Moldova. Sorina Ştefârţă spoke about the contribution of the SAJ to the promotion of innovation, open education and entrepreneurial journalism through the projects and discussion clubs organized with local and foreign partners.
The school was also represented by Angela Zaharova, who graduated in 2008 and who, for about ten years, has been the producer of Elita TV station in Rezina. As for the current students, they were impressed by the existing collaboration opportunities between business and journalism. Irina Soltan, for example, wanted to find out how to launch a media business and how to interact with experienced specialists, and she found the answer to the foreign experts.