Investigative Journalism, "a lifestyle that keeps your mind sharp and your nerves strained"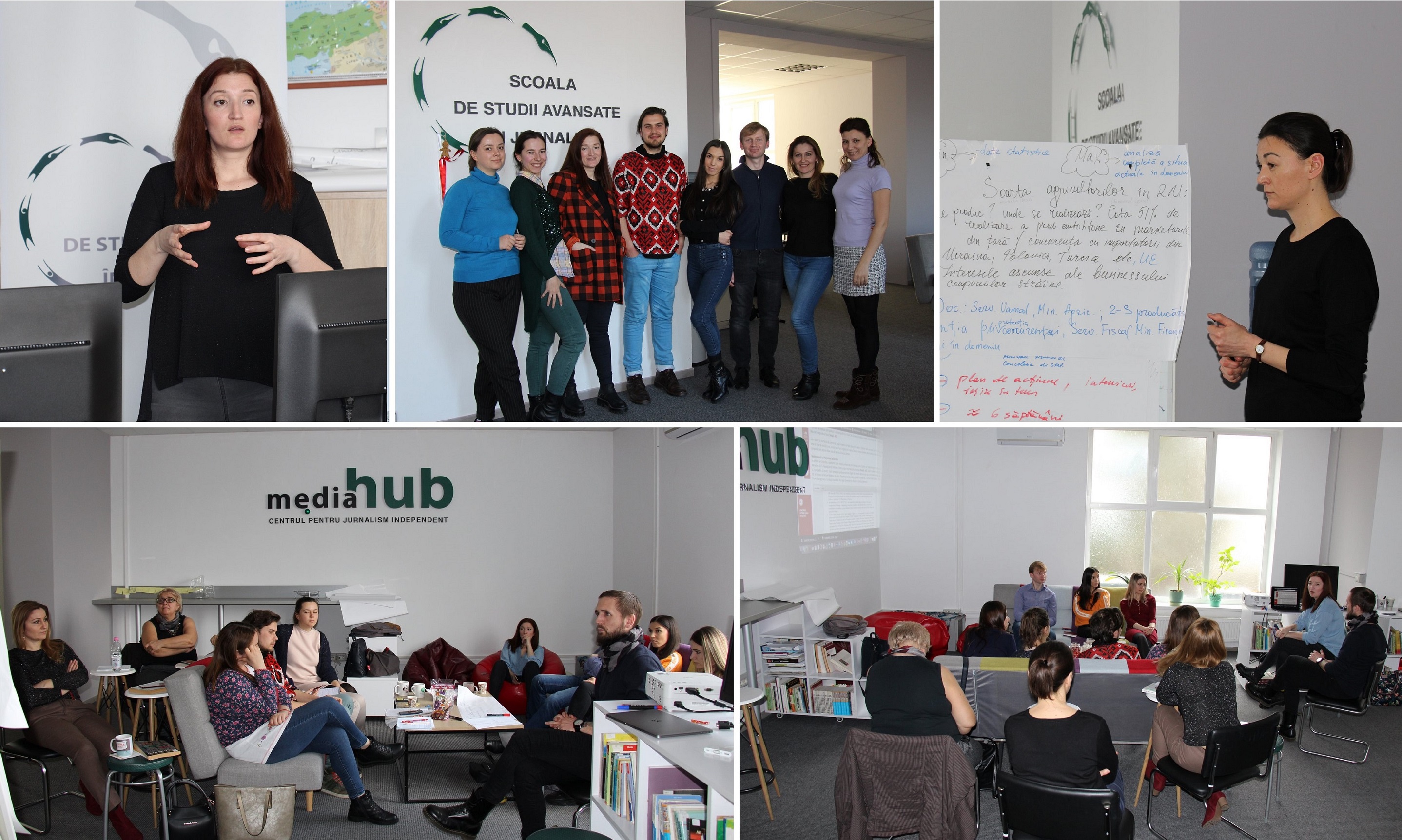 March at the Chisinau School of Advanced Journalism was marked by one of the most complex, complicated and expected courses – Investigative Journalism. For ten days, the students learned how to investigate, from a journalistic point of view, the most serious societal phenomena, such as: corruption, money laundering, organized crime networks, different types of abuse, errors of the judicial system and others that some people try to hide from the public eye. Olga Ceaglei and Nicolae Cuschevici, RISE Moldova reporters, guided the participants to elaborate such investigations.
During two weeks, the students learned about investigative journalism, the types of sources, how to (pre)document, structure and archive information, as well as how to write, edit, verify and publish data. The young people get familiar with the search engines and the online maps used by journalists, they also learned about certain relevant laws and institutions, they consulted the register of real estate, the free version of the Cadastre, and they searched information on official and unofficial databases. At the same time, the students learned about the rights of journalists, but also details about the risks and benefits of the activity of an undercover journalist. The trainers also spoke to them about the importance of investigative journalism for a fragmented and confused society like ours. For Olga Ceaglei "Investigative journalism is not only a job. It's a lifestyle that keeps your mind sharp and your nerves strained". And for Nicolae Cuschevici, who is also a graduate of our School, the job he does with passion is like a "filter through which you pass not only the information you gather when working on a material, but also the one you face in everyday life".
As in the case of other CSAJ courses, the theoretical part was followed by the practical one. The students and the four additional participants in the "Investigative Journalism" "armed" themselves with a lot of courage and patience and carried out their own researches that they presented at the end of the course.