The SAJ Graduates, among the Best Journalists of the year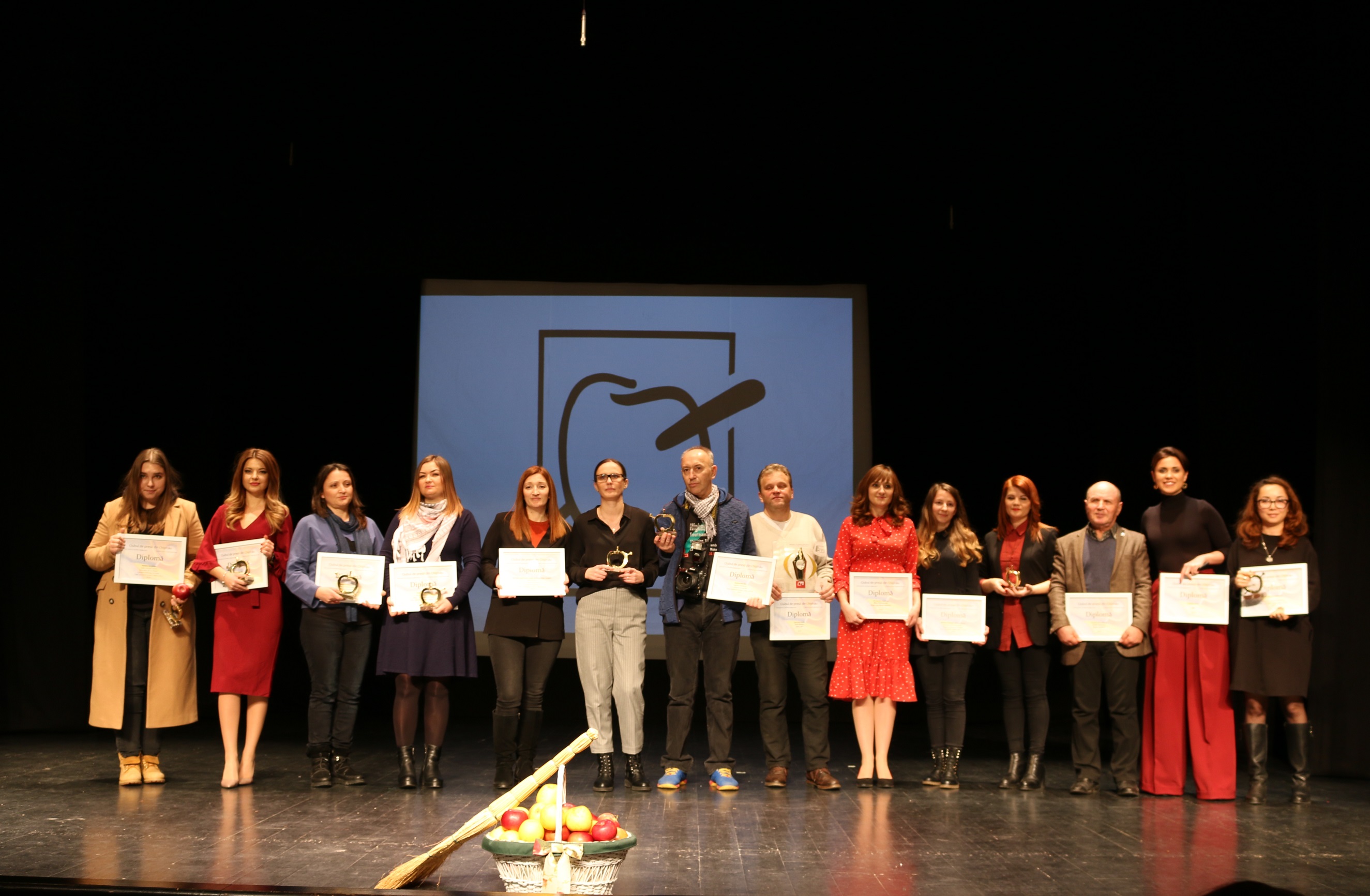 Three of the SAJ graduates are in the top of the 2018 best journalists, nominated at the 24th edition of the Annual Press Club Gala organized in Chisinau by the Independent Journalism Center (IJC).
The top was based on a contest of journalistic materials, realized from 1 October 2017 until 31 October 2018, and the jury was made up of experts from civil society and the media. Natalia Sergheev, who graduated from SAJ in 2014 and works as a Radio Free Europe reporter, has become the leader in the TV /Radio Broadcasting category. She thanked the editorial staff she is part of and the SAJ instructors, from whom she learned most of the profession secrets.
The prize for the investigation "Paradisul oligarhului" (Paradise of the oligarch), about the fortunes of the Democratic Party president, Vladimir Plahotniuc, was given to the team of reporters from RISE Moldova: Nicolae Cuschevici, a SAJ student in 2007-2008, Liuba Shevciuc and Olga Ceaglei. "Like any prize, the apple of this year, which I share with two very good colleagues, is the recognition of something done with much passion and dedication. Those who have flirted at least once with investigative journalism know the taste of small wins when, after days of searching, countering and analyzing documents, photos, videos, possibly banal posts or appreciations on social networks, you can complete a puzzle more or less complicated that you then have to render in a simple form. The SAJ helped me to develop the taste for investigations", said Nicolae.
The third winner who studies at SAJ, awarded in the Gala, is Polina Cupcea, graduate of 2013 and founder of the "Oameni și Kilometri" (People and Kilometers) portal. The apple was offered for success in the new genre of journalism – longread. The gala was moderated by the journalists Irina Gotisan, SAJ graduate (2010) and Dumitru Ciorici, SAJ instructor and media entrepreneur. The main purpose of this action, supported by Sweden and the OSCE Mission to the Republic of Moldova, has traditionally been to support, encourage and appreciate the efforts of journalists to make quality press by adhering to international professional standards.
At this year's end, the SAJ graduates have also become winners of other journalistic contests. Thus, Natalia Sergeev is among the most sensitive media professionals in the republic on topics related to gender equality and obtained the UN Women Diploma in Moldova at the "Click for Gender Equality" contest, and Anatolie Esanu won the First Prize for the investigation "Vânătorii de terenuri" on which he worked with Victor Mosneag, SAJ instructor.