Free Courses at CSAJ for all those interested in the Media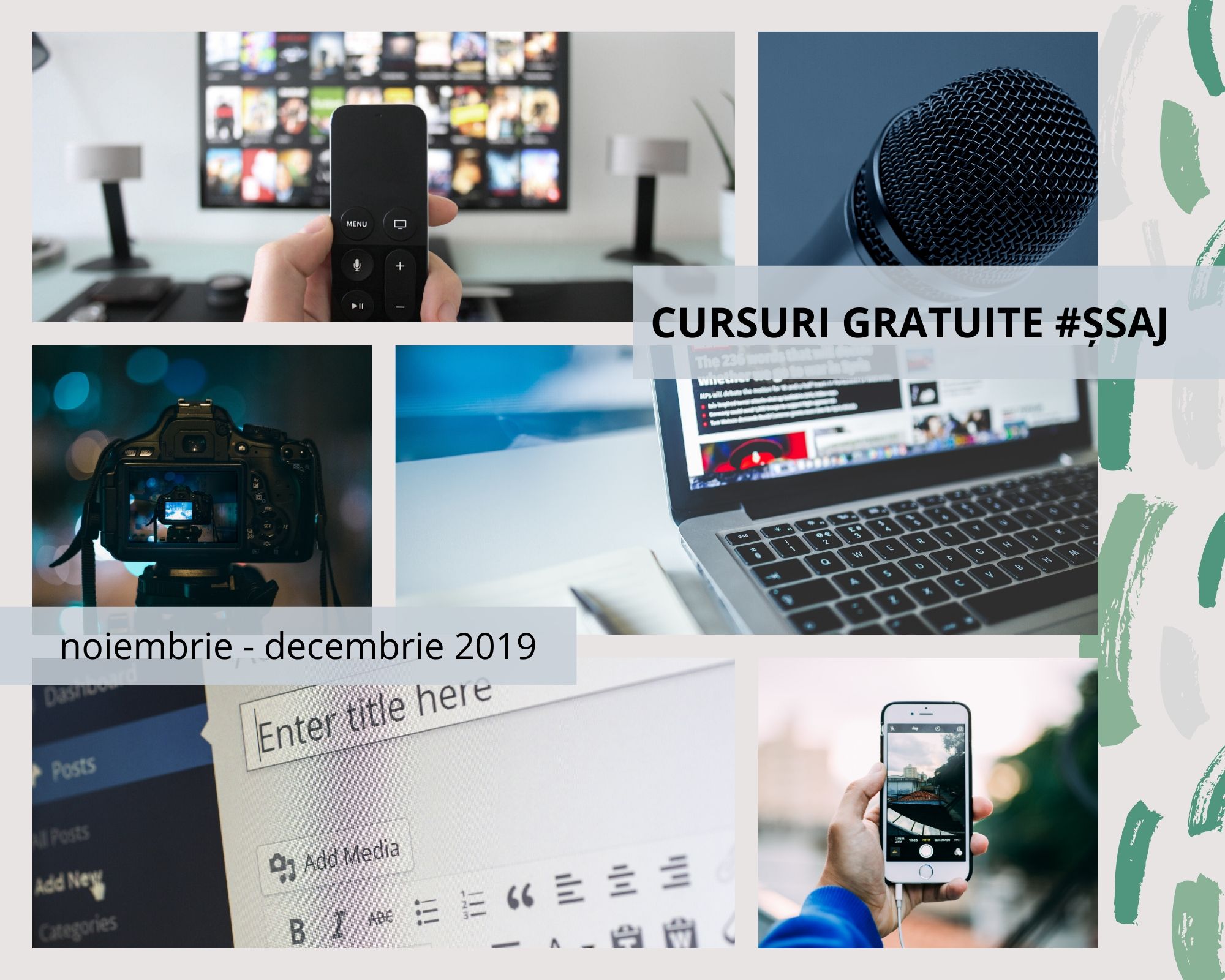 Are you a journalist, a freelancer, a student of journalism faculties of public and private universities, a representative of an NGO or are you simply interested in the media?
In the 2019-2020 academic year, the Chisinau School of Advanced Journalism has opened its doors for you too! Now you have the opportunity to attend for FREE one or more of the courses taught to our students by professionals.
The courses will be held from November to December this year: Mondays, Wednesdays and Fridays from 09:00 to 14:00, and Tuesday and Thursday – from 10:30 to 14:30.
Here are the courses you can attend:
Editing video, with Denis Rusu, November 11-15;
Blogging, with Diana Guja, November 18-19;
Vlogging, with Alina Andronache, November 20-22;
Mobile Journalism (MoJo), with Cristian Jardan, November 25-29;
TV Journalism, with Dorin Scobioală and Vitalie Guțu, December 2-6
Speech Technics and Public Speaking, with Tamara Berzoi, December 9-13;
Video Storytelling, with Eugenia Cretu, December 16-20.
To register, fill in the form, and if you have any questions, do not hesitate to contact us at the email address grabacov@scoaladejurnalism.md or at the phone number 022 92 94 40.
You can also follow us on Facebook and Instagram.
We are waiting for you at CSAJ – YOUR School of Journalism!
Our address: Veronica Micle 1/1 Street, 2nd floor (between Armeneasca and Vasile Alecsandri streets).