CSAJ Students attended an Entrepreneurship and Innovative Journalistic Business Models Course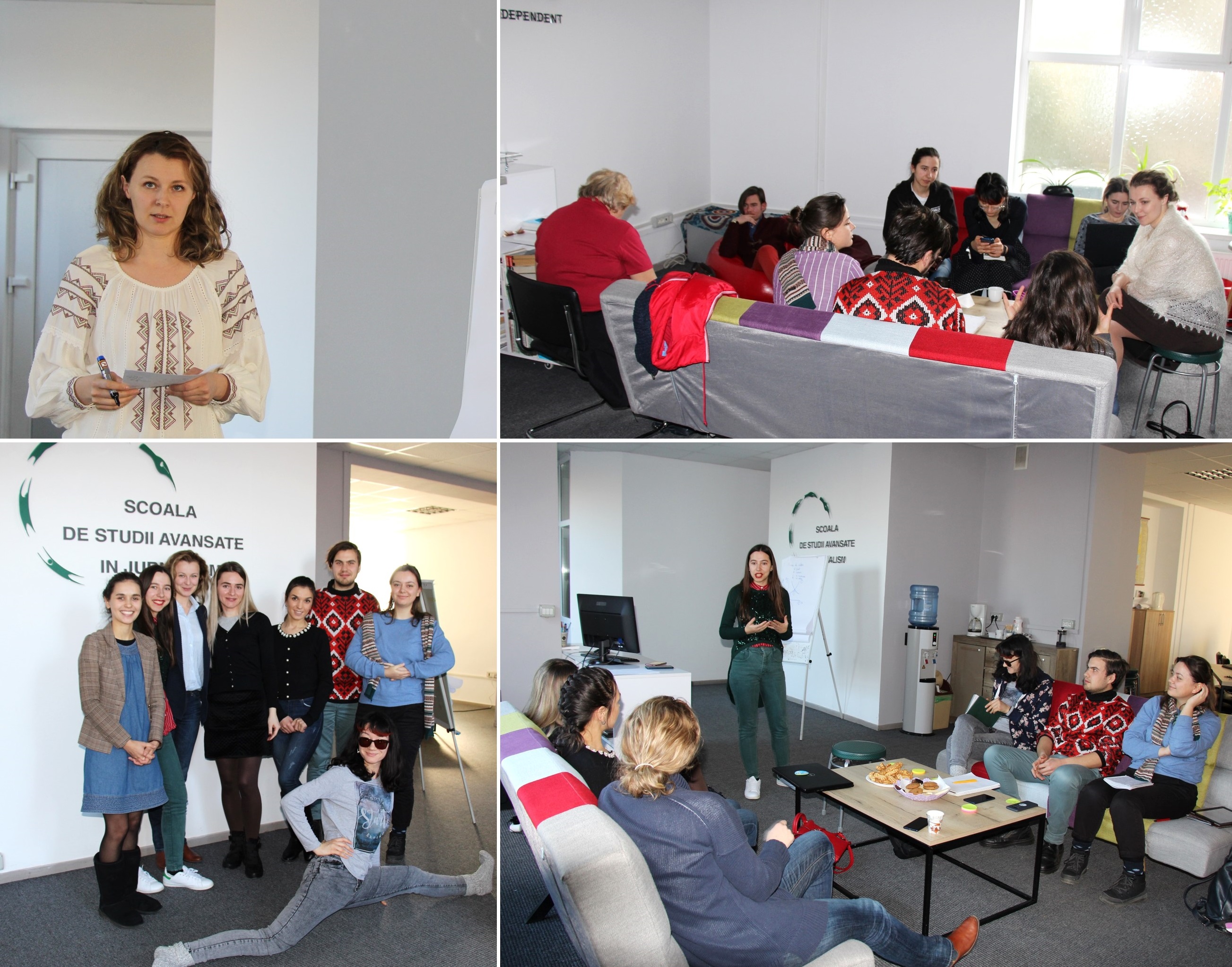 A few decades ago, entrepreneurship in the media seemed impossible, but the rapid development of digital technologies has radically changed the paradigm of media communication, offering new perspectives and opportunities for open and inventive spirits. How to become an entrepreneur journalist in the context of new media trends and what are the ways you could do it? – Is the key question of the course "Entrepreneurship and innovative journalistic business models" that the CSAJ students attended last week.
The CSAJ students and the three additional people who attended the course learned from Daniela Becket, development coordinator at "Ziarul de Garda", how the media market works, which are the best business models and which are the best practices on the international media that can be "borrowed" by the beginners. "Entrepreneurship is increasingly publicized, but to create a new media business, you need to go back to the microeconomic principles of market innovation through commercially viable products", said the trainer.
At the end of the course, organized for the first time this year, the students made a competitive analysis of the local media market and wrote a business plan with in order to launch successful journalistic projects.