Blogging and Vlogging, two forms of journalism learned by the CSAJ Students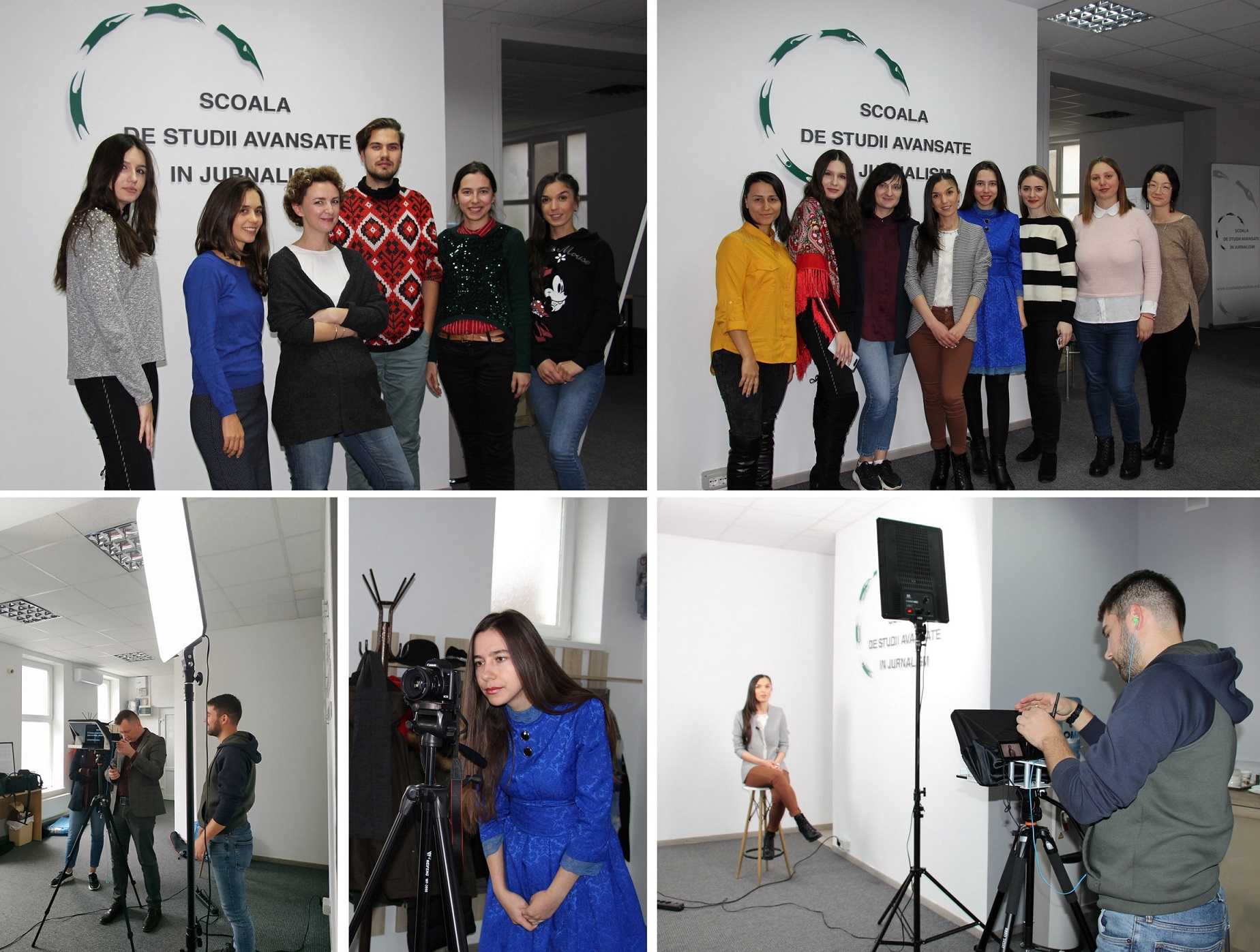 Blogging and vlogging, two online trends to make you heard and known, have become in the last years a real media industry. Of course, they are included in the program of the students from the Chisinau School of Advanced Journalism. What makes a blog different from a vlog? How has video content succeeded in revolutionizing and restructuring blogs, simply by using smartphones and live videos on social media? The students were trained by the blogger Diana Guja and the vlogger Alina Andonache.
To begin with, students learned what blogging is and how it is connected to journalism, as well as catchy language. They were then familiarized with blogging practices and identified several types of bloggers. After accumulating the necessary knowledge and skills, they worked in teams, as future bloggers. They chose a blog name, discussed about the structure, content, design, etc., put the information on paper so that, in the near future, some of them will launch their own website and post qualitative materials.
During the second course, Alina Andronache, author of the Feminist Mother Vlog, told our students about the spectacular evolution of the videoblogging, as soon as the text began to be replaced with the image. At the end of the course, all the participants made a video material about the rights of the employees and the workplace discrimination.
In the opinion of the two instructors, both blogging and vlogging are a way of free expression and a journal of nowadays, a different way of reporting things, a way to promote yourself in the online environment and talk openly about social problems and, last but not least, a chance to earn extra money.