Media Management: How to Ensure the Success of a Media Outlet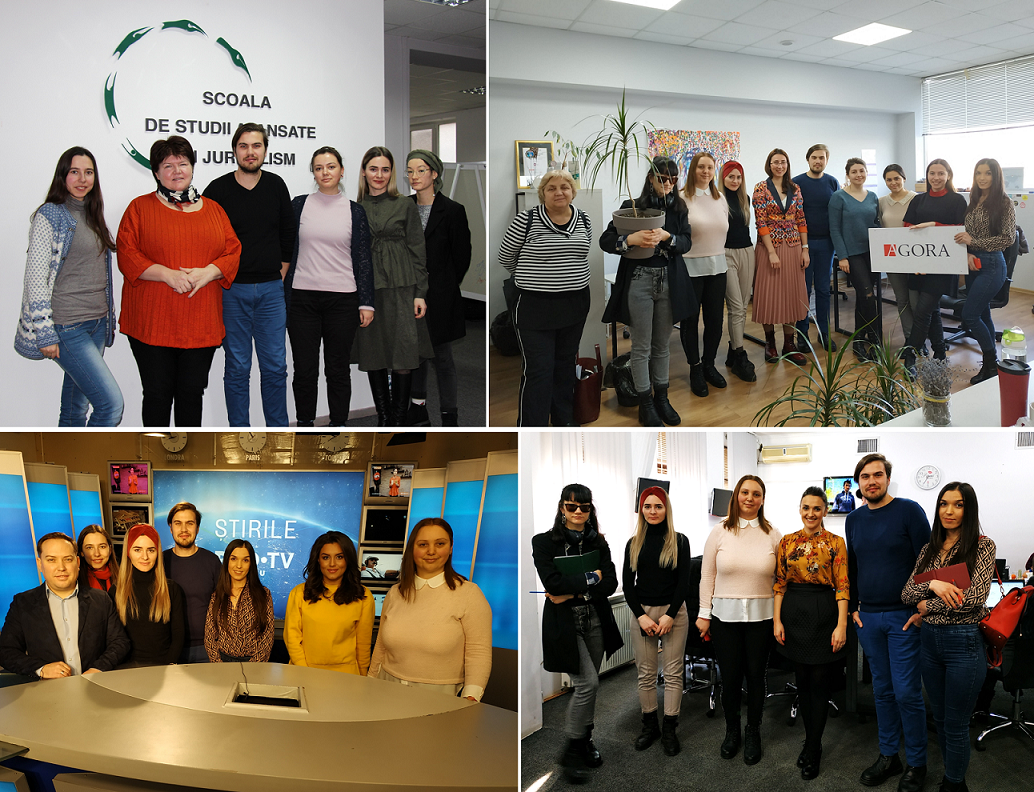 What are the criteria and principles that can guarantee the success of a media outlet? How to organize the work in a newsroom and manage a team of reporters, camera operators and editors? Is the media a business or not and how much does it cost to launch a new news portal, a newspaper or a press agency? These and other topics were discussed during the first course held in the second semester of studies at CSAJ – Media Management.
After several hands-on courses and field activities performed in the first half of the 2019-2020 school year, CSAJ students focused on business startup ideas in the media. The manager Alina Radu, director of the publication "Ziarul de Gardă" was the trainer who presented the smallest details related to business and media management. The future journalists analyzed the Moldovan independent media institutions, saw what niches remain uncovered by the market, identified the target audience, became familiar with various funding models, and eventually wrote their own project from A to Z, not before visiting some newsrooms in Chisinau and talking with their managers. Thus, the students visited PRO TV Chisinau, where they had the opportunity to discuss with Ghenadie Braghis, director of the Sales Department, and with the presenters Sorina Obreja and Patricia Podoleanu, from whom they learned how a newsroom of a TV channel works, but also how a television manages to stay on the top of the best media institutions.
AGORA was the second newsroom that the CSAJ students visited. The manager Irina Ghelbur told them the path that her team had done since the foundation until now to develop a successful business. On the last day of the course, the journalists from "Ziarul de Garda" spoke their future colleagues about the problems they are facing and offered them some tips on effective management.