Radio Journalism: from Editing Sounds to Audio Storytelling and Podcast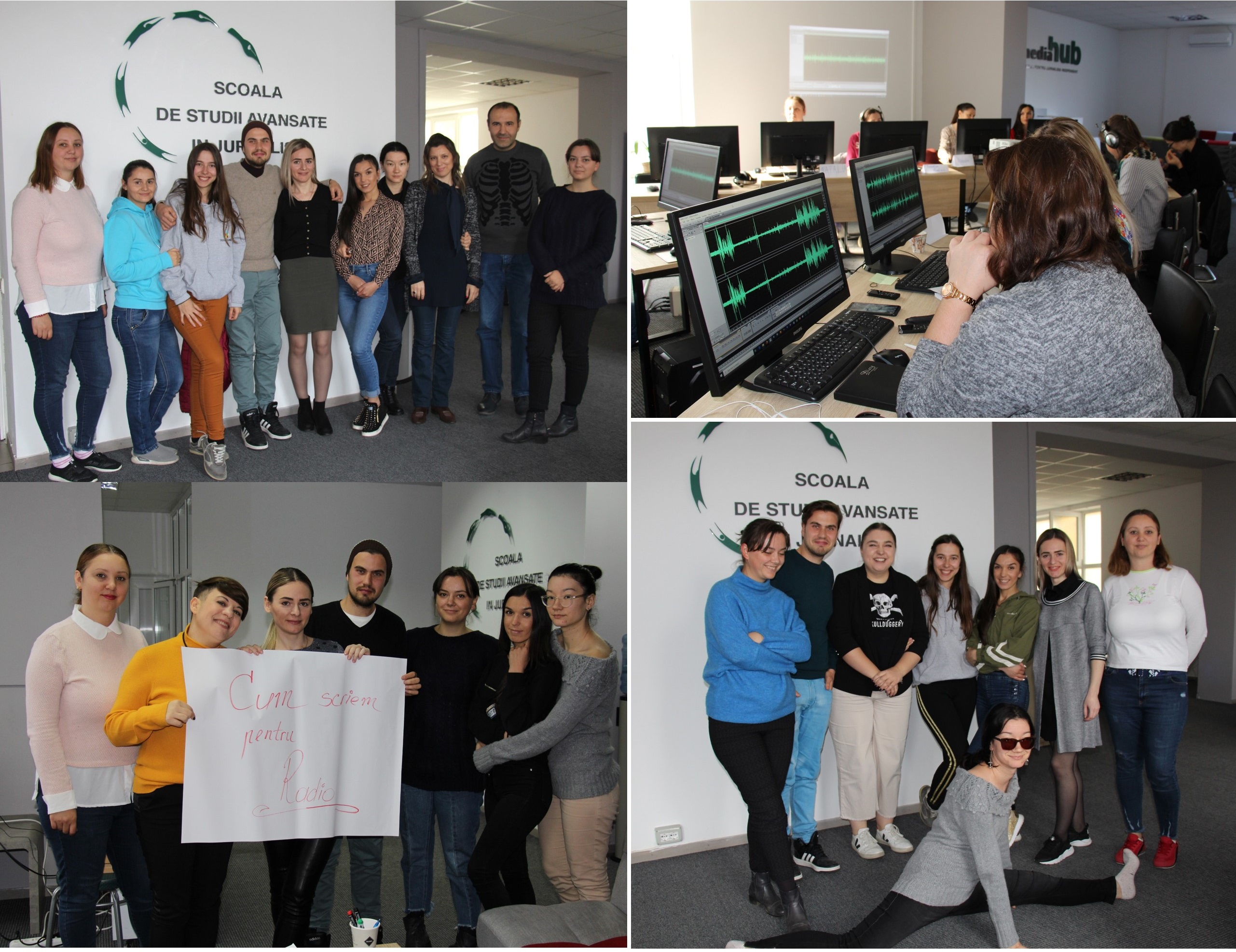 Peculiarities of radio journalism, differences between a text written for a newspaper and a text for radio, steps for a radio broadcast, its format and mode of transmission, editing sounds, must-have skills to be a radio journalist, code of conduct – these are the themes learned by the CSAJ students at the Radio Journalism course. For almost a month, the students were guided by the trainer Sergiu Tudos and the journalists at Radio Free Europe Liliana Barbarosie, Diana Railean and Natalia Sergheev.
The course was organized by modules. To begin with, under the guidance of Sergiu Tudos, the future journalists learned about the technical possibilities of creating radio material and the things they need to keep in mind when producing a radio material: editing sound options through digital programs, editorial issues, field approach, ambience and proximity to potential interlocutors. Then, Liliana Barbăroşie initiated the students in the art of radio journalism: she presented practical information about how a radio news is structured, about the ephemerality of information, the secrets of capturing radio listeners' attention, and the clear reporting of the subjects. Diana Railean talked about Audio Storytelling, teaching the students how to make good radio stories putting into practice the technical skills already assimilated. The young people worked as storytellers, made sophisticated sound productions and realized that journalists had a hard word to say in changing mentalities.
The course ended with a three-day training on podcasts – a useful and convenient consumer product that is becoming more and more popular. The module was provided by Natalia Sergheev, journalist at Radio Free Europe and CSAJ graduate, who revealed to the students the secrets of the new media trend.
The next course at CSAJ is TV Journalism, which is also structured on several modules: Editing Video, TV Newsroom and Video Storytelling.